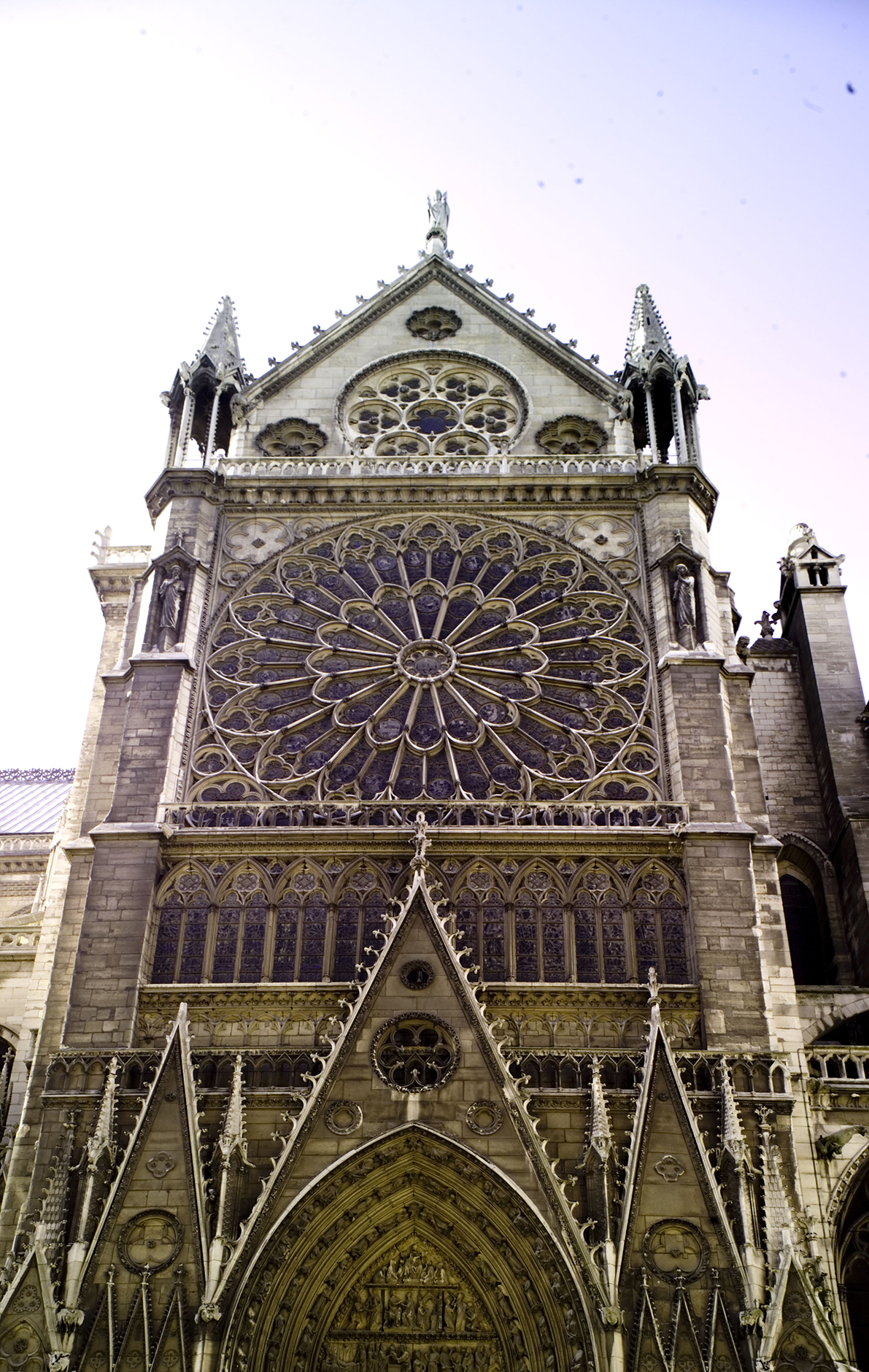 Facade of the north arm of the transept © Christian Lemzaouda, Centre André Chastel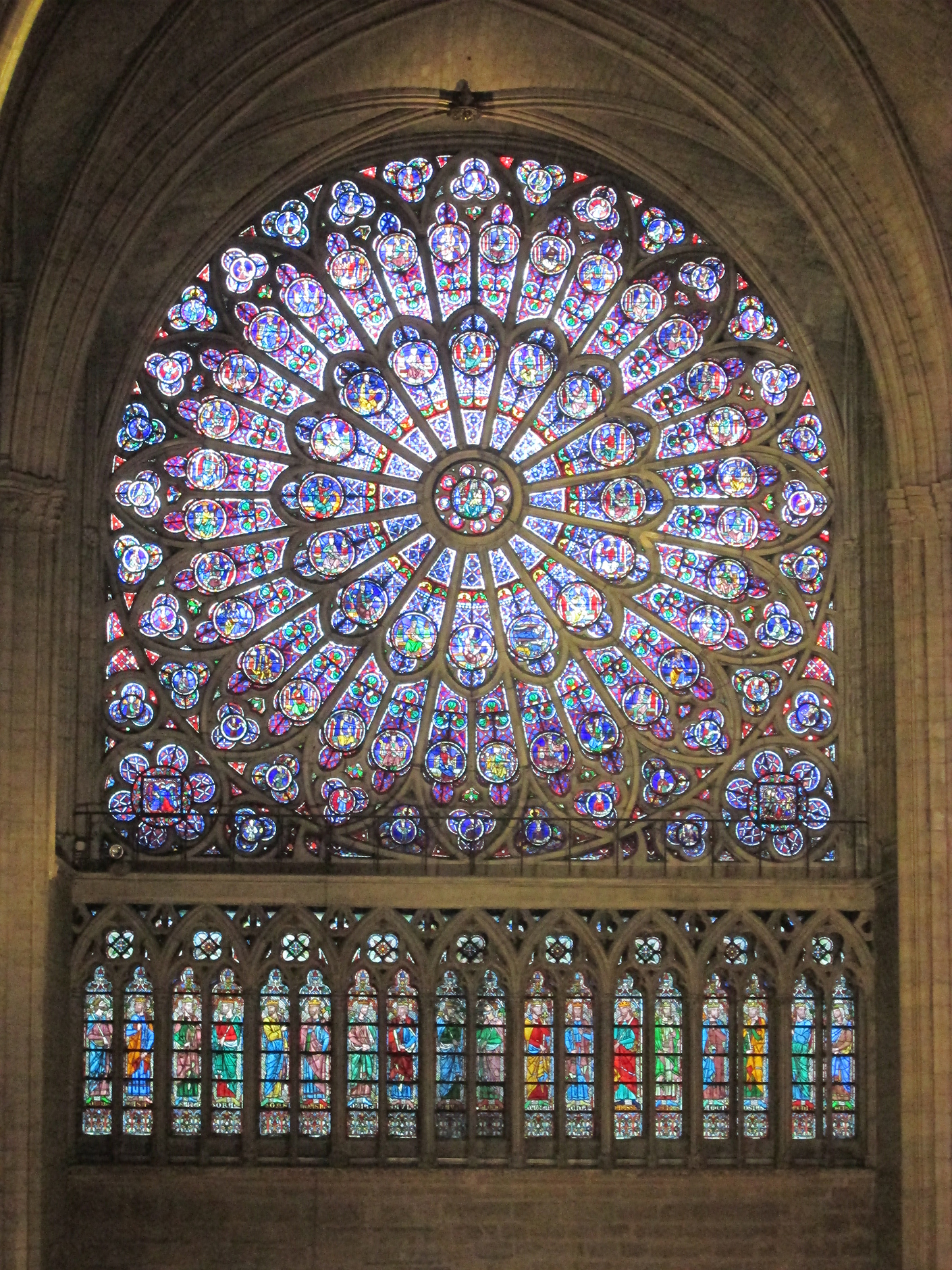 Rose of the north arm of the transept © Andrew Tallon, Mapping Gothic France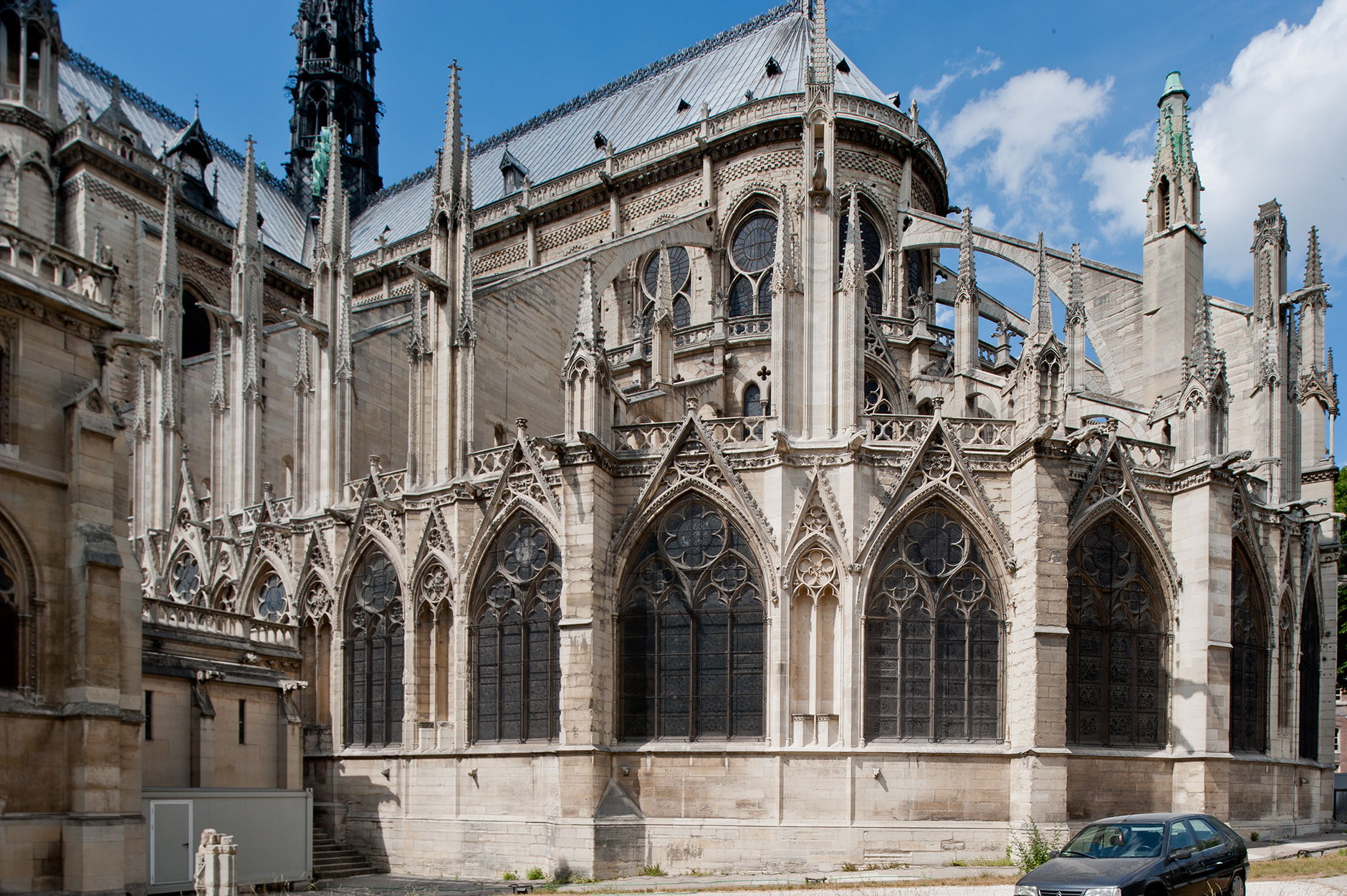 Chevet © Andrew Tallon, Mapping Gothic France
Enrichments
Dany Sandron
Even before the completion of the cathedral's shell in the mid-1240s, the building had undergone significant modifications that continued into the second half of the 14th century.
Thus, as early as the 1220s, the upper parts of the main nave and transept were transformed. To increase the luminosity of the building, the high windows were enlarged downwards, which led to the suppression of the primitive oculi, the sill of the bays now reaching the top of the arcades of the tribunes. At the same time, the wall of the high vessel was raised. A flat area was created at the base of the high roof. It allowed rainwater to be collected and channeled to the buttresses, which were dug into a channel on the intrados up to the gargoyles placed at their outer end, thus limiting the risks of infiltration. This heavy work was accompanied by the complete reassembly of the roof structure of the large attic.
At the same time, the first side chapels were built to house the altars on which the chaplains celebrated masses. The chapels were founded in large numbers by members of the clergy and a few high-ranking people. The construction of these chapels, initiated along the nave between the abutments of the buttresses, continued until the beginning of the 14th century along the choir and around the chevet.
The enlargement of the transept arms by an additional bay allowed the alignment of the sides of the building to be maintained. The original facades of the transept were demolished and new frontispieces were erected, following the same composition on the north and south sides: a portal integrated into a composition with multiple arcades topped with gables is surmounted by a gigantic rose. For the first time, we are given the names of the architects: Jean de Chelles, who conceived the project for the two façades that were built in 1258, but died before completing them. His name appears, engraved in stone, at the bottom of the façade of the southern arm. Pierre de Montreuil, mentioned as the master builder of the cathedral in 1265, may have succeeded him directly. It is not known to whom the construction of the first wooden spire covered with lead, which rose at the crossing of the transept in the second half of the 13th century, belongs at 86 meters high, it dominated all the Parisian buildings, including the Sainte-Chapelle, whose spire in place in 1248 had threatened the monumental primacy of the cathedral in the Parisian landscape.
In addition to the completion of the side chapels, the 14th century saw a profound transformation of the chevet with the replacement of the roofs with frames by stone terraces that completely cleared the bays of the building. This "great work" of the architect Raymond du Temple was the last major modification of the cathedral before the modern era.